COVID-19 UPDATE
We are only offering carry-out orders at this time.
We really appreciate your support!
Call (810) 982-1866 to order.
Open 7 Days: 4PM–8PM

WELCOME!
Vintage Tavern offers upscale dining in a casual atmosphere. We have an extensive wine list, thirteen specialty draft beers, specialty martinis, and single malt scotches.
Our mission is to provide you with the freshest, least manipulated products available on the market. We use 100% sunflower oil for frying, because it is healthier than vegetable oil. Our chicken is fed a 100% vegetarian diet and is all-natural. Our beef products are also all-natural – meaning from farm to table there are no antibiotics, added hormones or preservatives used. Our shrimp is wild-caught exclusively from the gulf of Mexico, since theirs is a higher quality, more sustainable product.
---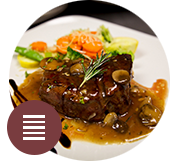 ---
Food
Four unique levels for dining.
Outdoor seating during warm weather.
Three private party rooms.
View menu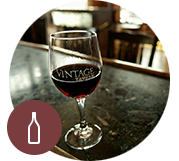 ---
Bottled Wine
Extensive wine list with over 100 entries • Wine flights • Retail wine sales
View menu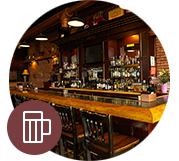 ---
Beer
Specialty draft beers (13)
View menu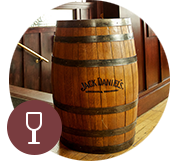 ---
Liquor/ Port List
Martini list
Single malt Scotches
View menu
Upscale Dining in a Casual Atmosphere
Unique Features:
Roof Deck with spectacular views
Late 1800's building
Three fireplaces
Belt & pulley ceiling fans
Hand-crafted back bars on main floor & roof
Original tin ceiling, hardwood floors & brick walls
Leaded stained glass throughout
Catering for up to 100
Free WiFi
Gift Cards available